BISE Lahore 9Th Class Top Position Holders 2023 Search By Name | Toppers List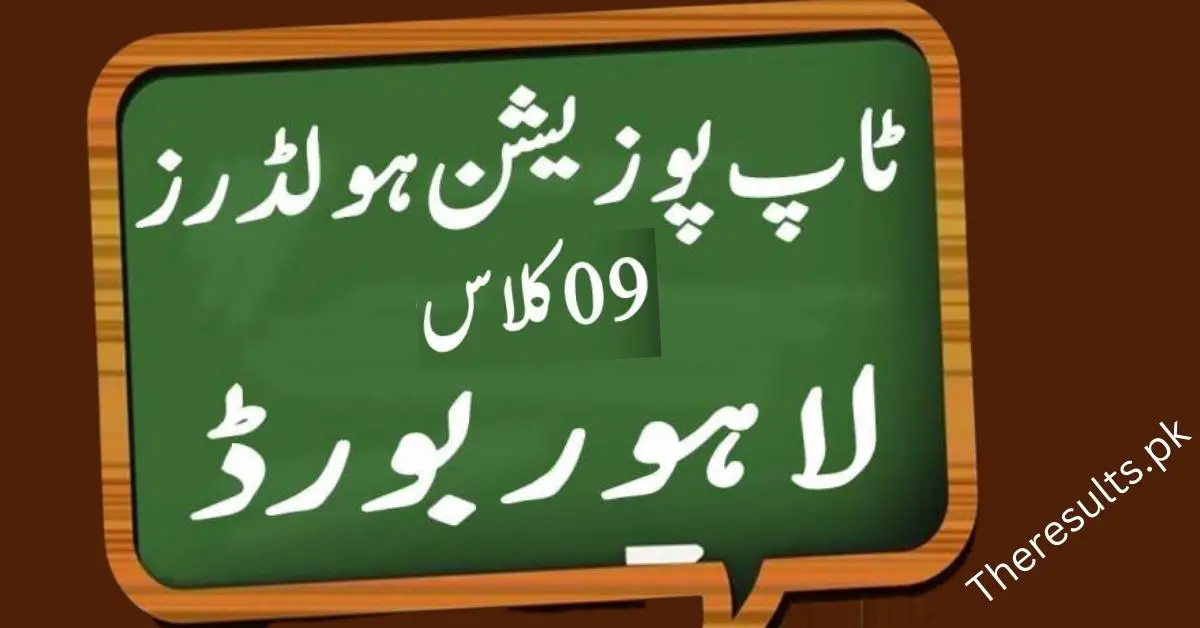 BISE Lahore 9th class top position holders 2023 are available to students. This list will be available on this website on 22 August 2023, as the regular results will be announced on 22 August.
BISE Lahore 9Th Class Top Position Holders List 2023
Results for 9th class of BISE Lahore. Inter-Secondary Educational Board of Lahore. In addition, the list of top students for the SSC-I results in 2023 has been posted. The Lahore Board's list of 9th grade position holders for 2023 is now available.
BISE Lahore Toppers List 2023 Check Online
Lahore Board 1st Position Holders Name
Ayesha Nawazish, 132722, is studying at The Punjab Girls School, a girls' school located near the Gulshan Lahore area in Khyabane Jinnah, Lahore.
BISE Lahore 2nd Position Holders Name
Pak Garrison Girls High School, Housing Colony, Nankana Sahib, 116963 Arooba Iqbal 1091
BISE Lahore Board 3rd Position Holders Name
Anza Shahzad 1090 Dare Arqam Girls High School, 72 West Wood Colony Thokar Niaz Baig, Lahore, 133145
BISE Lahore 9Th Result Position Holders 2023
The board has also updated the BISE Lahore 9th class top position holders for the 9th class of 2023. BISE Lahore's 9 class position holders list is available for students who appeared in the annual examination.
22 Lahore Board 9Th Result Highest Marks 2023
From this website, students can check 9Th grade Highest Marks 2023 of Lahore Board. It announced overall positions and different positions for Arts and Science students. Those interested in arts can check their positions here.
How To Check BISE Lahore 9Th Class Top Position Holders 2023?
Visit the BISE Lahore website (www.biselahore.com).
List of 9th class position holders in Lahore
Names of BISE Lahore Board toppers are also available.